Toddler Menu Planner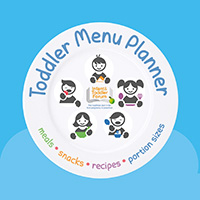 Use our Toddler Meal planning tool to ensure your 1-4 years old receives a balanced diet every day.
Find out more >
Portion Sizes for 1-4 year olds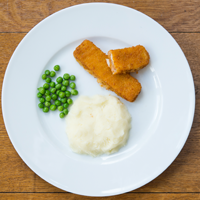 Use our portion size ranges to find out how much is too much.
Find out more >
Tot It Up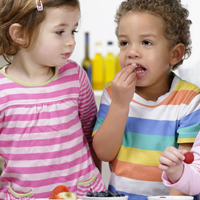 Use our toddler food tracker to check that your 1-4 year olds are getting a good balance of foods and activity
Find out more >
Guidance & Tips for Pregnancy
What is Caffeine?
Caffeine is found in the seeds, nuts, or leaves of about 60 plants native to Africa, East Asia and South America – in particular coffee and cocoa beans, tea leaves and kola nuts. The caffeine added into energy drinks is extracted from the various plants containing it.
Caffeine is a central nervous system stimulant. It is the world's most widely consumed psychoactive drug. Unlike many other psychoactive substances, it is legal and unregulated in nearly all parts of the world.
A limit of 200mg/day is currently recommended because high levels of caffeine increase the risk of miscarriage or low birth weights.
The caffeine content of drinks and chocolate is:

1 shot of espresso coffee…………………………………140mg

1 mug of filter coffee………………………………………..140mg

1 mug of instant coffee ……………………………………100mg

1 cup of brewed coffee ……………………………………100mg

1 mug of tea ……………………………………………………75mg

1 cup of tea …………………………………………………….50mg

1 cup/mug decaffeinated tea or coffee………..about 10mg

1 can of cola ……………………………………………up to 40mg

1 can of energy drink ………………………………..up to 80mg

1 bar of plain chocolate ……………………………..up to 50mg

1 bar of milk chocolate……………………………….up to 25mg

Certain cold and flu remedies also contain caffeine.

Decaffeinated tea and coffee are made by soaking the beans or leaves in water to extract most of the caffeine. However a small amount of caffeine remains – about 10mg in a cup of tea or coffee.

Herbal teas are caffeine free alternative drinks to tea and coffee. Check labels, as some herbal teas contain added sugar.
A healthy lifestyle during pregnancy