Toddler Menu Planner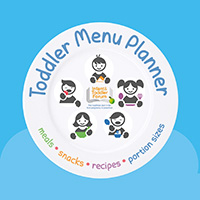 Use our Toddler Meal planning tool to ensure your 1-4 years old receives a balanced diet every day.
Find out more >
Portion Sizes for 1-4 year olds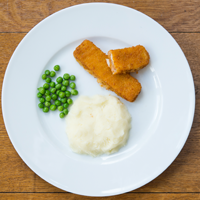 Use our portion size ranges to find out how much is too much.
Find out more >
Tot It Up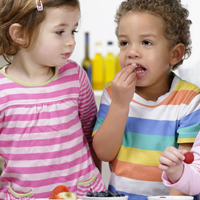 Use our toddler food tracker to check that your 1-4 year olds are getting a good balance of foods and activity
Find out more >
The following videos introduce the importance of growth and its assessment, focussing on the general principles of child growth including what measurements to take, how to measure children of different ages, when to refer and how to advise parents.
1. Introduction
This introduction gives healthcare professionals (HCPs) information on how to measure, plot and interpret growth in infants and toddlers. Measuring the weight and height of children is a useful non-invasive method of assessing their wellbeing…
2. Equipment and Calibration
Birth weight should always be recorded and plotted according to gestational age. Attendances for routine immunisations and health checks offer opportunities to measure an infant's weight…
3. Head circumference
Head circumference should be measured at birth and at six to eight weeks. Immediately following birth the head of a new born baby can be misshapen so this measurement is normally taken at approximately 24 to 30 hours after birth…
4. Weight
Interpretation of weight should start with a check of the current measurement, a review of previous weight measurements, the social and domestic environment of the child, and most importantly a review of his or her nutritional intake…
5. Height/Length
Measuring children with any clothing, including a nappy, can distort the hips and shorten the length. Thus, babies up to 24 months of age should be measured nude…
6. PCHR and Explaining to Parents
The Personal Child Health Record (PCHR) which contains all the standard growth charts from birth to 18 years, and is given to every family on the birth of a new child, should be the prime record of the child's growth…
7. Distraction Techniques
A calm atmosphere is very important when weighing a child, to prevent them from becoming too distressed and crying. Distraction techniques including blowing bubbles and playing with toys are good examples…
8. Prematurity
Measuring growth in preterm infants is done in exactly the same way as measuring the term infant. It is important to distinguish between their corrected age and their gestational age and to plot this appropriately on a growth chart…
9. Obesity
To assess whether a child is overweight or obese, a BMI should be calculated by dividing weight in kg by the square of the child's height, in meters, and plotting on a BMI chart…
10. Acknowledgements
References
¹ NICE. Maternal and Child Nutrition (PH11) http://www.nice.org.uk/ph11
² Hall D, Elliman D. (eds). Health for all children, 4th edition. Oxford University Press, Oxford. 2003
³ National Screening Committee – Child Health Sub-Group Report: Growth Disorders, 2004