Guidance & Tips for Pregnancy
Energy/calorie requirements for pregnant women depend on their size, weight and activity levels. Although nutrient requirements are higher and really important during the first two trimesters, calorie requirements do not need to be increased unless a mother is underweight when she conceives.
Expect to gain only 1-4 pounds (0.5-2kg) in the first trimester and the rest over the second and third trimesters.
If you had a body mass index (BMI) within the normal category (BMI 18.5–25kg/m2) and were maintaining your weight before pregnancy then your calorie requirement during the first and second trimesters of pregnancy will remain about the same as before pregnancy. You should continue to eat the same size portions of food as you did before you were pregnant and definitely not increase your food intake and 'eat for two.' Check the table below to see how BMI is calculated and what is normal.
Additional calories are only needed during the third trimester to support the growth of your baby. The Department of Health recommends an extra 200 kcals per day from food for the final three months only.
Examples of food providing 200kcals are:
two slices of buttered bread or
a bowl of wholegrain breakfast cereal with milk or
a bowl of lentil and tomato soup and a bread roll
Overweight women
Being overweight before pregnancy, or excess gestational weight gain, increases your risk of gestational diabetes, pre-eclampsia, caesarean section, macrosomia and stillbirth. They are also associated with post birth weight retention in the short, intermediate, and long term. Glucose tolerance tests (GTT) are offered to women at increased risk of developing gestational diabetes, at around 28 weeks.
Underweight women
If you were underweight before pregnancy or  if you were a healthy weight before pregnancy and are now  gaining too little weight during pregnancy your baby may be born with a low birth weight, which is associated with short and long-term health problems during their childhood and adult life.  It is important to start eat larger amounts  of food to ensure an appropriate gestational weight gain – see the table below
Appropriate weight gain during pregnancy
There are currently no UK evidence-based recommendations on appropriate weight gain during pregnancy but the American Institute of Medicine (IOM) recommends: Normally 0.5-2kg of weight is gained during the first trimester of pregnancy and the remainder of the recommended weight gain is expected during the second and third trimesters.
In England in 2016 around 19% of women of childbearing age were classed as obese and a further 30% classed as overweight and would have been so at the start of a pregnancy. Where possible, NICE recommends that maternal obesity is best tackled before women become pregnant. Pregnant woman with a BMI over 30 should seek the assistance of a dietitian for advice on healthy eating and exercise. In some areas the NHS offers overweight and obese pregnant women support through intensive healthy lifestyle programmes which have resulted in limited gestational weight gain and positive outcomes.
Pre-pregnancy weight

Pre-pregnancy body mass index (BMI)* (kg/m²)

Appropriate weight gain during pregnancy

Kgs

Pounds

Normal weight 

18.5–24.9

11.5-16

25-35

Overweight


25–29.9

7-11.5

15-25

Obese

>30

5-9

11-20

Underweight

<18.5

12.5-18

28-40
How BMI is calculated
The BMI or Body Mass Index is a simple calculation using your height and weight. The formula is BMI = kg/m² where kg is your weight in kilograms and m² is your height in metres squared.
Click the image below to calculate your BMI: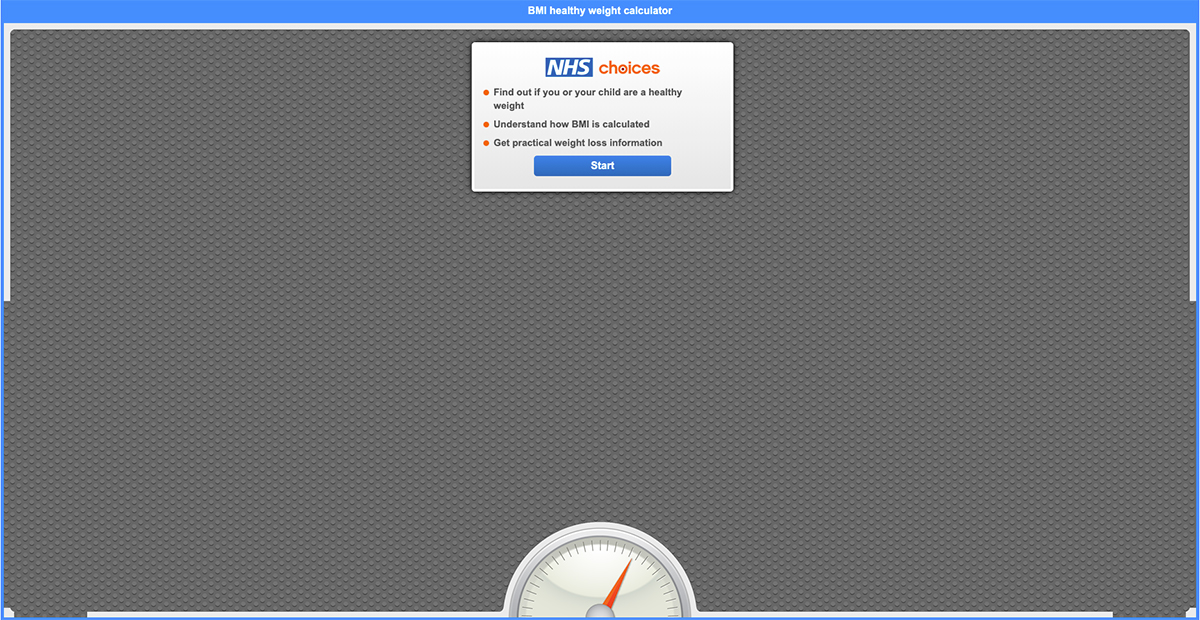 Teenagers
If you are still in your teens  you may have increased nutritional requirements during pregnancy because you are still growing while also providing for your baby.
In order to improve your nutritional status you should avoid:
Over consumption of high calorie, low nutrient foods such as sweet drinks and junk foods
Dieting during pregnancy to manage weight gain
Following vegetarian diets without substituting alternative sources of iron in place of meat
Low intake of milk and milk products
Irregular eating habits (e.g. missing breakfast)
Things you should do:
Ask your family and friends for support
Prepare and eat nutritionally balanced meals with your family and friends
Teenage pregnancies are often unplanned, and it is likely that you have not been taking folic acid and vitamin D supplements prior to conception or in early pregnancy. It is important to start taking folic acid and vitamin supplements as soon as possible since studies have shown that pregnant teenagers can be at a greater risk of:
low gestational weight gain
low birth weight
pregnancy-induced hypertension (PIH)
pre-eclampsia
pre-term labour
iron deficiency anaemia
maternal mortality
Download our table about weight gain during pregnancy