Judy More, Paediatric Dietitian and Registered Nutritionist
Make the most of summer produce with our toddler friendly recipes and portion sizes! They're so good, the whole family will love them!
The first recipe is one of children's favourites – pasta!
Pasta shapes with asparagus and ham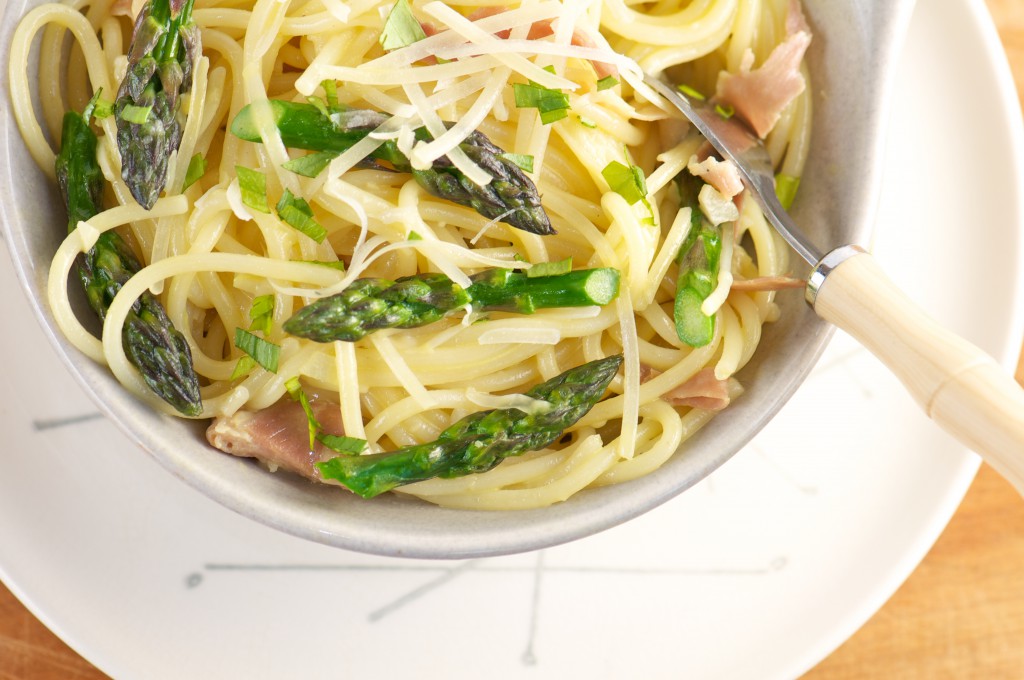 Ingredients

Method

1 onion peeled and finely chopped
2 tbs rapeseed oil
2 cloves of garlic, peeled and grated
1/2 tsp fresh or dried thyme
200g asparagus thinly sliced diagonally*
90g sliced ham, chopped
200g small pasta shapes, cooked and drained
1 Tbs water
Juice of ½ lemon
30g grated cheddar or parmesan cheese (whatever you prefer!)

In a large saucepan sauté the onion in the oil until soft. Add the garlic, thyme, asparagus and ham and cook for several minutes, stirring occasionally until the asparagus has softened.
Meanwhile cook the pasta shapes according to instructions on the packet.
Remove the sauce from the heat and add the water and lemon juice, followed by the drained cooked pasta. Mix well and stir in the cheese.
Serve with some extra vegetables on the side.
Toddler portion sizes: 2-5 tablespoons of pasta and ½ – 1½ small slices of ham
*This can easily be substituted for another vegetable, such as courgette. If using courgette, you may not need to add the tablespoon of water towards the end, as they are quite watery.
The second of our toddler friendly recipes is sure to be a hit!
Spinach and ricotta pancakes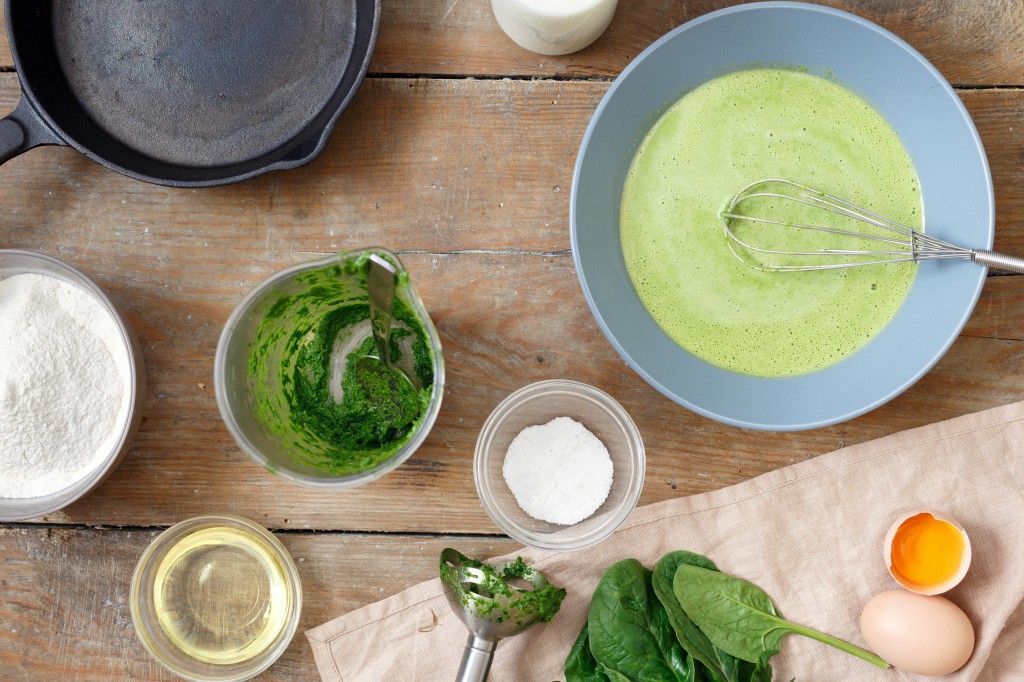 Ingredients

Method

100g frozen spinach
4tbs/45g plain flour
1 egg, beaten
½ tbs rapeseed oil
150mLs milk
90g frozen spinach, thawed
3 tbs pine nuts
150g ricotta cheese
2 tbs grated parmesan
1 stick celery, cut in half and finely sliced

Place the flour in a bowl and make a well in the middle. Add in the beaten egg and stir the flour into the egg to make a batter. Add the oil and mix well.
Gradually stir in the milk and leave the mixture to stand for about 20 minutes.
Put the spinach in a small saucepan and thaw over a gentle heat, stirring occasionally until all the liquid has evaporated. Stir into the batter.
Grease a small frying pan with butter and pour in a ladle of batter. Allow to spread and cook for a few minutes on each side until golden brown. Repeat until all the batter is used.
Next, make the filling. Place the pine nuts in a small frying pan and stir over a gentle heat until golden brown.
In a bowl beat the ricotta and parmesan together and then add the pine nuts and celery. Divide the filling between the pancakes and spread evenly.
Roll up the pancakes and place them in an oven proof dish. Cover with kitchen foil and bake for 15 minutes at 190oC/375 F/Gas Mark 5.
Serve with a warm tomato passata sauce.
The pancake mix can be kept in the fridge for up to 24 hours. Makes 5-8 toddler size servings
Our toddler friendly recipes for the summer wouldn't be complete without a pudding! Here is a tasty and healthy option
Carrot Cup Cakes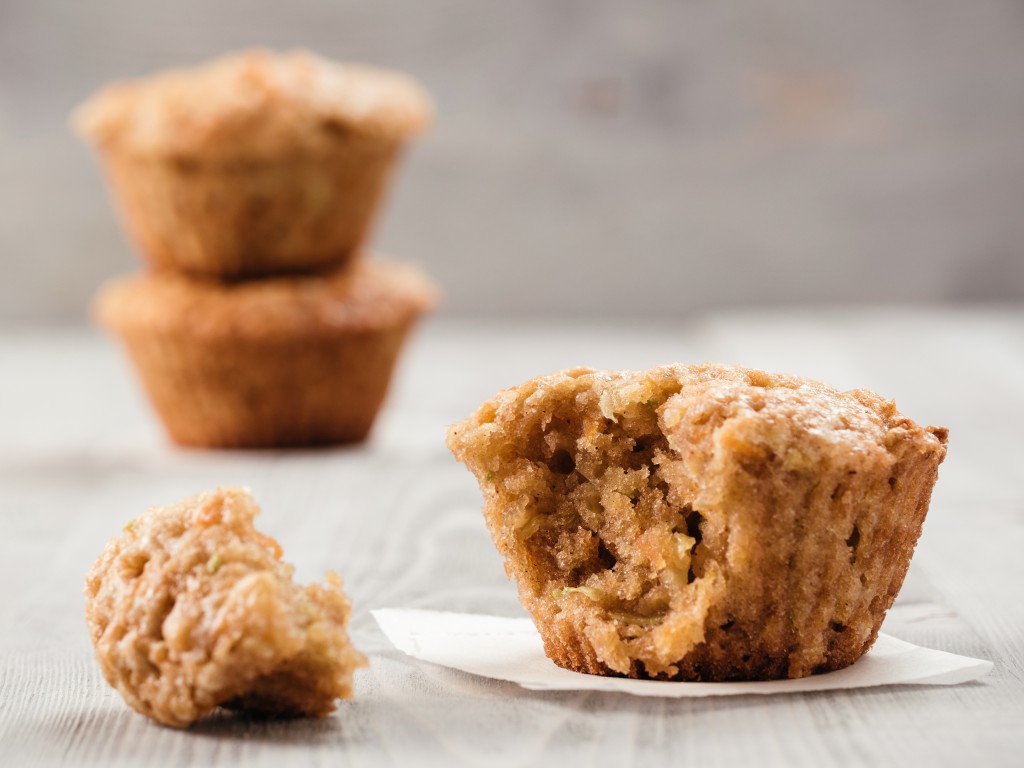 Ingredients

Method

2 eggs
120g brown sugar
125g wholemeal flour
½ tsp bicarbonate soda
½ tsp ground nutmeg
1 tsp cinnamon
3 tbs rapeseed oil
2tbs plain full fat yogurt
1tsp vanilla essence
150g grated carrot (about 2 medium carrots)
40g dessicated coconut

Preheat the oven to 150oC/350oF/Gas Mark 4.
Beat together the eggs and the sugar with a hand beater.
Mix together flour, bicarbonate soda, nutmeg and cinnamon in a mixing bowl. Stir into the egg and sugar mixture.
Add the oil, yogurt and vanilla essence and stir well.
Finally stir in the grated carrot and coconut.
Spoon the mixture into 18 cup cake moulds and bake in the oven until well risen and firm (about 20mins). Cool on a wire rack.
No need for icing as they are moist and delicious.
Portion size: 1 cup cake for a toddler, 2 for an adult
We hope you've enjoyed these toddler friendly recipes! Be sure to share with your friends! Find more portion sizes for your toddler here.