Toddler-Sized Challenge: meet the winners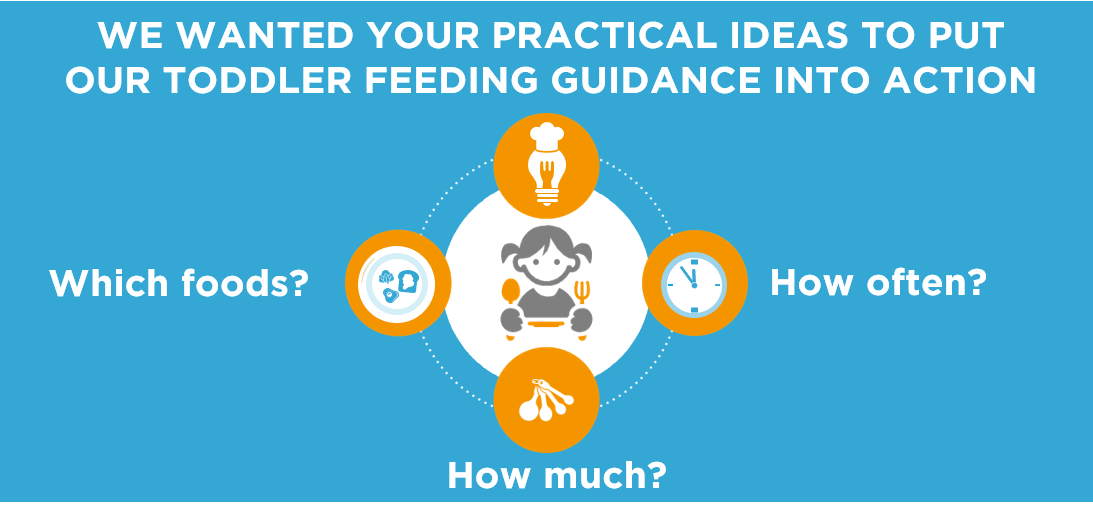 Thanks to everyone for taking part in of one of the biggest ideas sharing activities in the UK!
The Infant & Toddler Forum asked parents and carers to help turn their evidence based guidance on what foods and in what amounts we should be feeding toddlers into something easy and practical that takes the guess-work out of mealtimes.
We would like to thank Netmums, Tesco Baby Club, Tommee Tippee, Pre-school Learning Alliance, PACEY and London Early Years Foundation for their involvement in this campaign and for helping in the difficult task of judging so many practical and helpful ideas.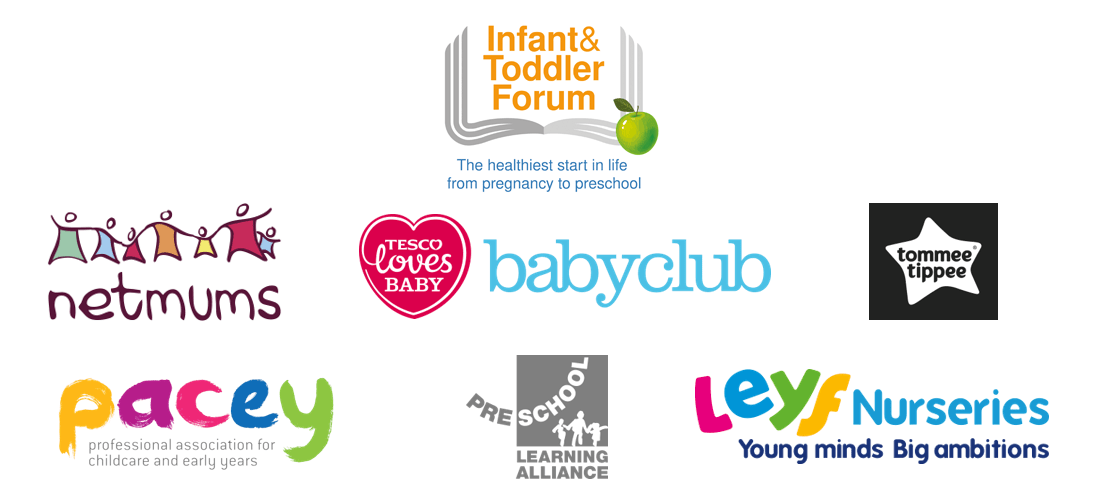 We asked parents to solve the toddler-sized challenge with a practical solution. It could be anything at all from repurposing something already in the kitchen, an app, or something brand new that will need to be created from scratch.
We asked parents for focus on:
• Which types of foods in the right balance– carbs, protein, dairy and fruit/vegetables?
• How often different types of food should be offered every day?
• How much should be on the plate – think toddler portions?
Meet the winners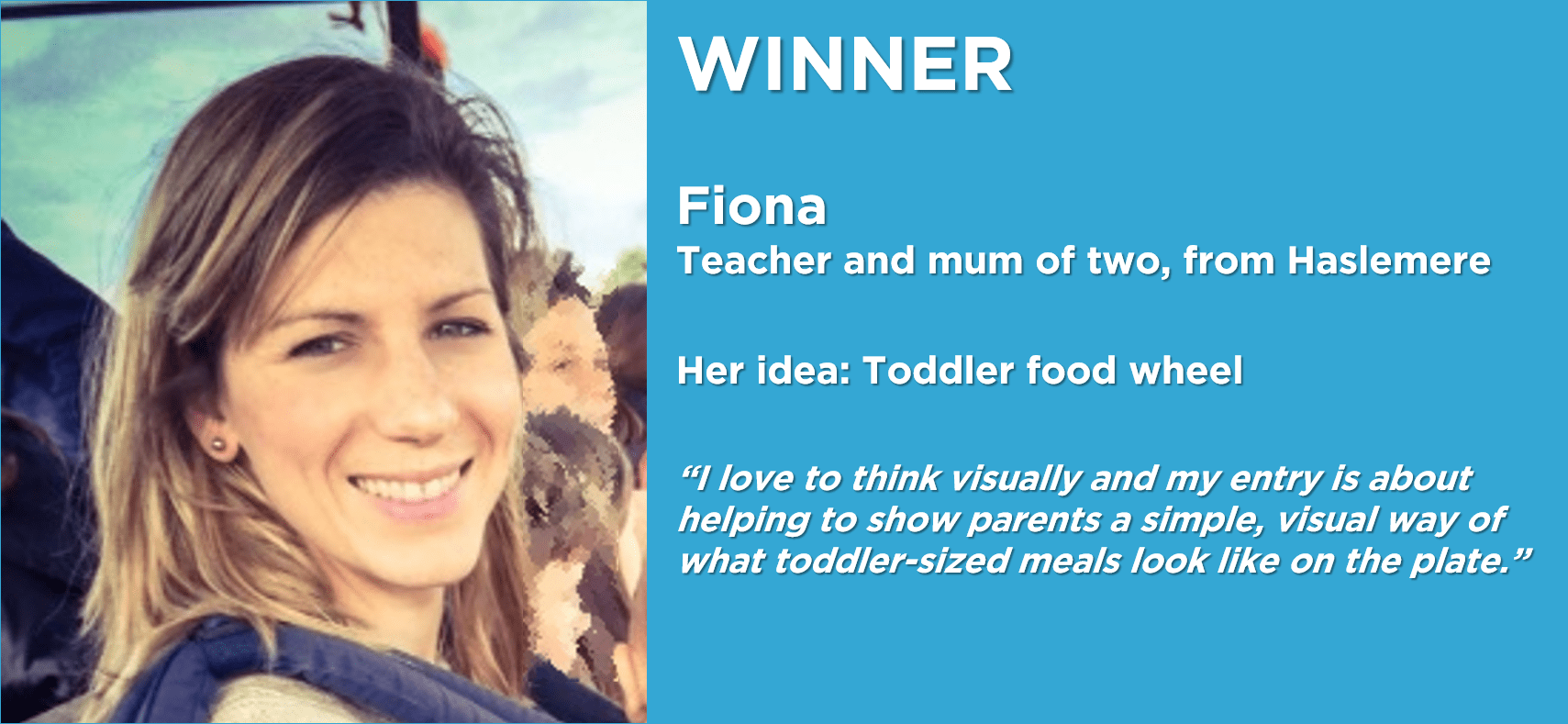 Fiona's idea is an app that offers a visual reference of the toddler portion-sizes and help parents at every meal by suggesting balanced options and easily tracking the food intake.
'When your brain is frazzled from the morning routine or the sleepless night you just had, you can quickly tap in what your little darling has eaten and the app will add this to the day's diary. It will then give healthy suggestions for the next meal or snack to enhance the nutritional intake for that day', Fiona said.
The judges were impressed with the visual element of her idea and praised the balance and flexibility of information that the app would offer.
Judy More from the ITF added that: 'we wanted to hear how to make guidance for healthy eating for toddlers more memorable and reassuring for parents. The winning idea had a flexible approach to portion sizes and flexibility in the number of times each food group was offered.'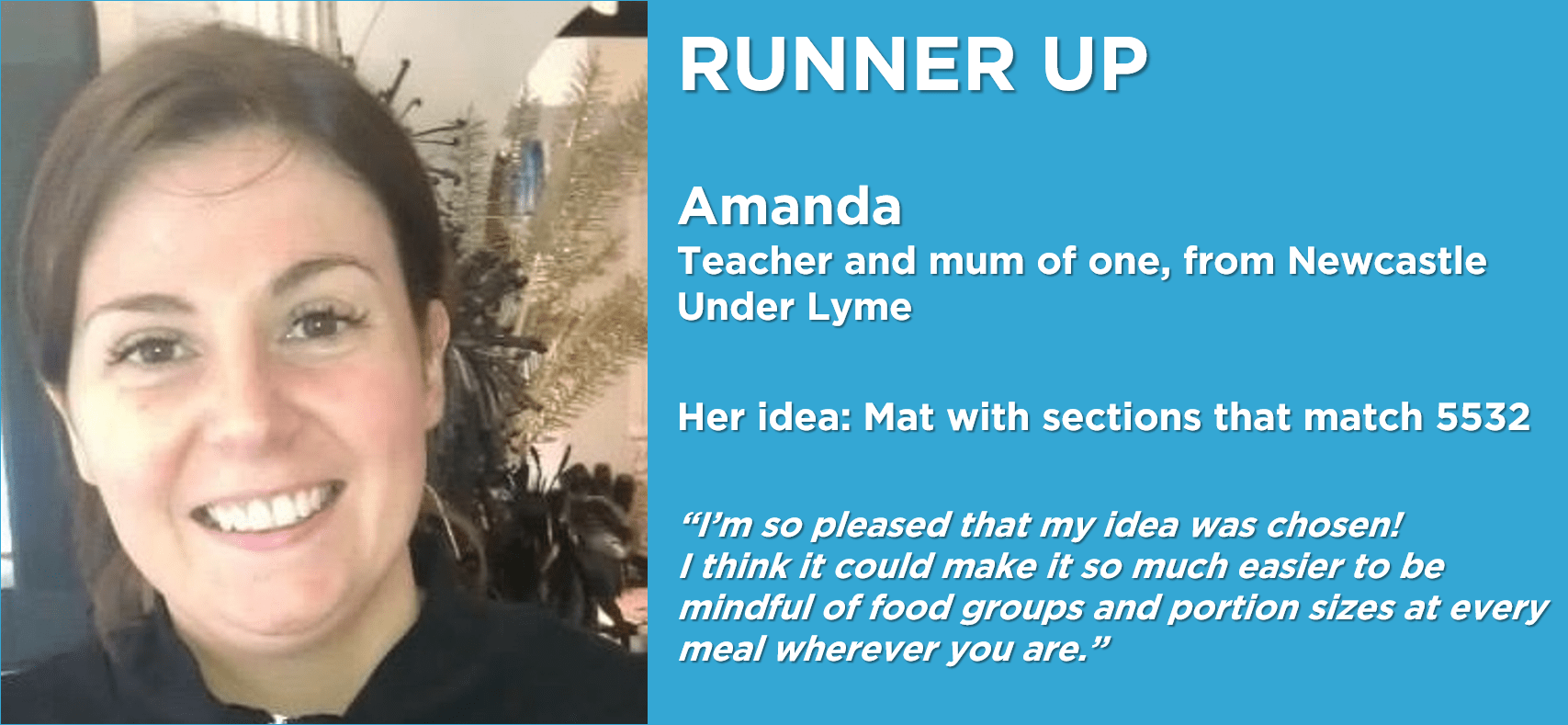 Amanda came up with the idea of a stick-on mat with sections that suggest and describes which meals to offer. The judges liked the fact that this is a portable physical product that offers practical guidelines but doesn't dictate what to do.
Pre-school Learning Alliance praised it as 'a very practical idea' and they hope it will offer 'a simple, user friendly approach to help parents and early years settings to plan and deliver a healthy and balanced diet for young children.'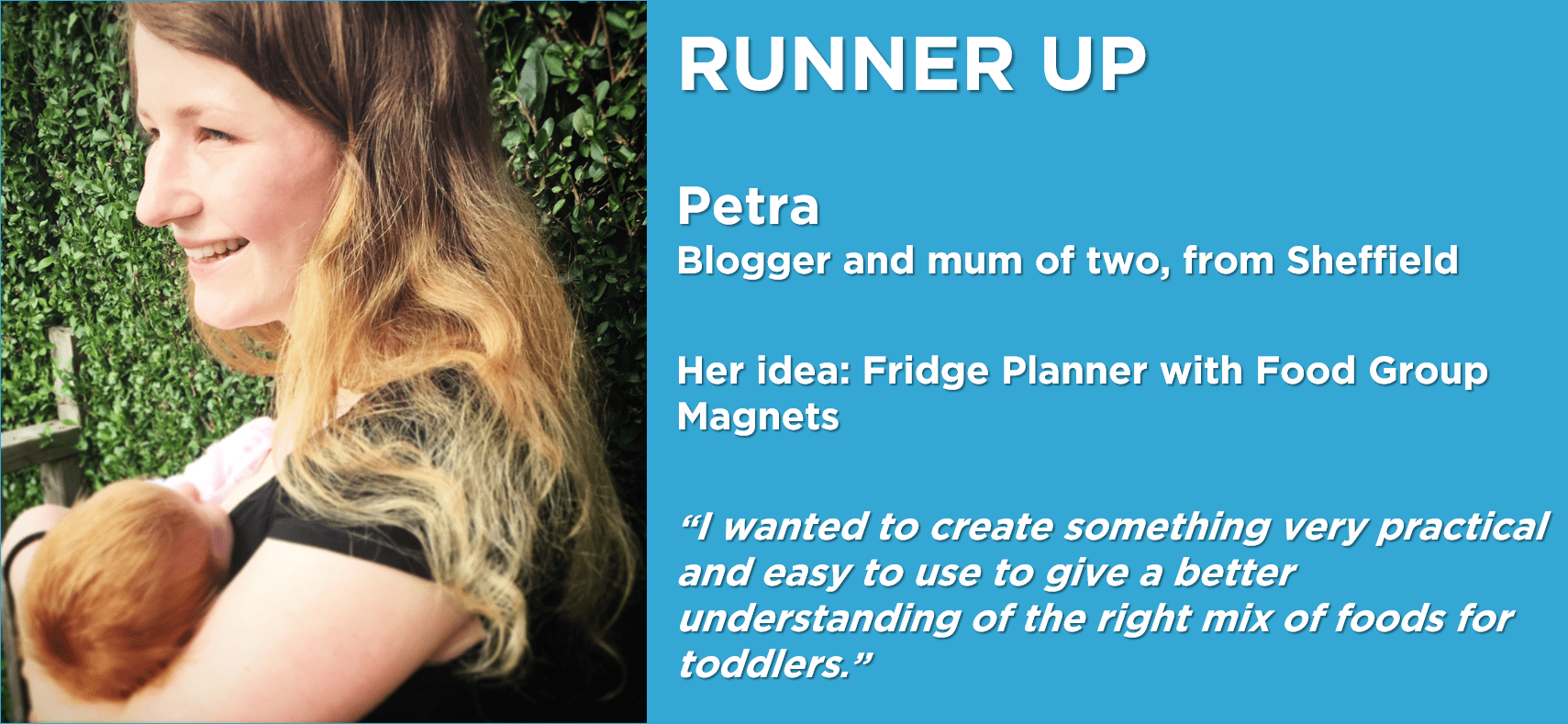 Petra suggested a magnetic fridge planner. In her words 'this product would be easy for parents to incorporate into their home and their daily life and would provide an easy way to quickly see how well-balanced your toddler's meals are.'
This idea was one of the judges' favourite, Gill Harris from the ITF said that 'this entry has the important factor of involving the child in food choices and decisions. We know from our research that involving the child in food preparation and purchase is more likely to get them to try a wider range of foods.'